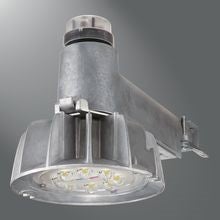 RATE SCHEDULE
PRIVATE AREA LIGHTING
AVAILABILITY
Available to all unmetered automatic mercury vapor and high pressure sodium lighting,
subject to the established rules and regulations of the Cooperative.
CONDITIONS
The Cooperative shall maintain lighting fixtures, including the replacement of burned-out bulbs and inoperative controlling devices.  Such maintenance shall only be performed during normal working hours of Cooperative personnel.
UNMETERED LIGHTS